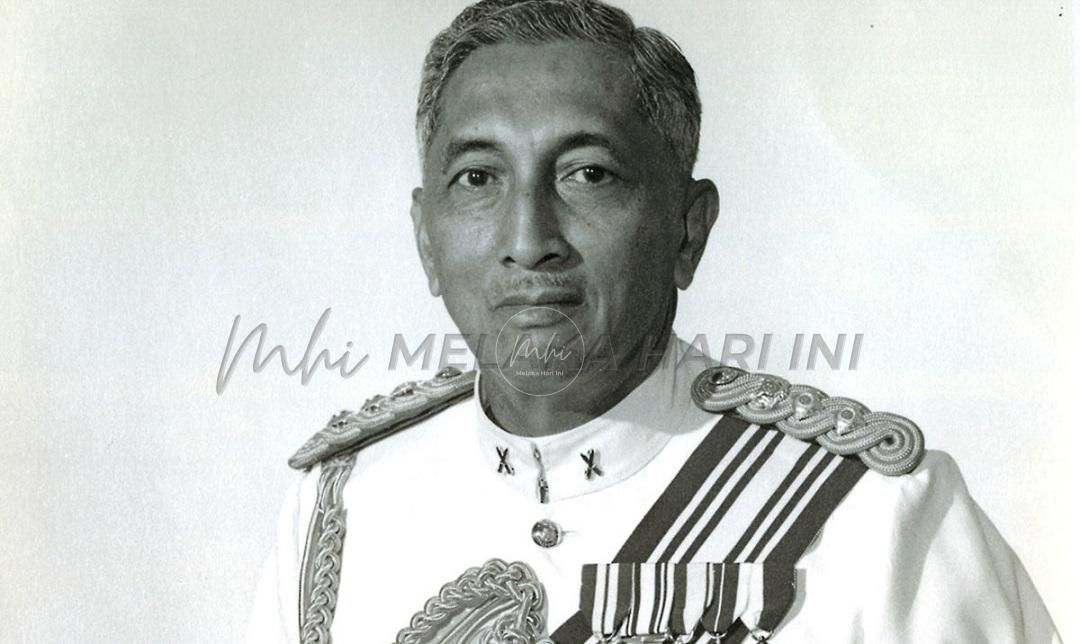 Yusof Ishak's Utusan Melayu: The Genesis of Malay Newspaper Journalism
THE Singapura that Yusof Ishak (1910-70) lived was a continuation of the turn of the last
century. It was a period of European imperialism. It was a period of the propagation of ideas, reform and radicalism, and self-criticism.
It was a period for the invention of new vocabularies under colonial conditions. Chinese
commercial success was proverbial. There was anxiety as well as opportunity for the Malays, and a growing audience for Malay voices and representation.
These sentiments were initially expressed in the Utusan Melayu of Mohd. Eunos Abdullah,
co-founder and president of the Singapore Malay Union (KMS). It was backed by the
facilities of the Free Press, drawing heavily on cable news and other reports from the
English-language sister paper. It also published a generous selection of local (mainly
Singapore) news. The comments expressed were described as editorially moderate. The
Utusan Melayu of Mohd. Eunos ceased publication in 1922.
In 1914 (until 1931) Eunos was appointed editor of Lembaga Melayu – representing
progressive urban Malay opinion. The demise of Lembaga Malaya marked the end of an era
of Malay-language journalism, and the beginning of another, in Onn b. Ja'afar's Warta
Malaya.
That was the social climate when Yusof entered journalism. He first started a fortnightly
magazine, Sportsman upon leaving school in 1929. At the invitation of a school friend, Syed Hussein bin Ali Alsagoff, he joined the Alsagoff-owned newspaper, Warta Malaya, and rose rapidly to become the assistant manager and then acting editor.  Warta Malaya was established in 1930 and helmed by Onn Jaafar, who later founded UMNO). It
was the largest circulating newspaper at the time, often highlighting the socioeconomic
conditions of the Malays. The major newspapers then were owned and led by the Jawi
Peranakans, and Arabs in the likes of the Alsagoffs. They expressed the opinion and
aspirations of the general Muslim community rather than the Malays in particular.
The Malay intelligentsia then was concerned with the absence of what William Roff (1967)
described as the autochthonous Malay-language journalism. In reading the pulse of the
Malay psyche, Roff felt that in Singapura, relations between the Malays and other elements
of the local Muslim community had been strained since the 1920s. In 1938 a meeting of some 20 people was held in the house of Daud bin Mohd. Shah, president of the KMS to discuss the possibility of starting a national daily that would be owned, financed as well as staffed solely by "Malays of the Archipelago."
Yusof in Utusan Melayu's anniversary publication, Utusan Melayu Sepuloh Tahun (Ten
Years of Utusan Melayu) (Singapore 1948), and later interviews in 1960-61 with Daud Mohd Shah and Haji Embok Suloh Haji Omar, the principal backers of the paper, recalled that as a young journalist on the committee of KMS who was then working for Warta Malaya, he was tasked to inquire into setting up a Malay newspaper. Finally the Utusan Melayu Press Ltd. was established in 1938 located at No. 64 Queen Street. The first issue appeared on 29 May 1939, sold for 10 cents a copy. Ishak Muhammad (later known as Pak Sako) who acted as editor of the newspaper for the first issue wrote the piece 'Dari Warta Malaya ke Utusan Melayu' (From Warta Malaya to Utusan Melayu) when the newspaper made its debut. Yusof was Chief Editor and Manager of Syarikat Utusan Melayu, while Daud functioned as Managing Editor. Its Sunday edition, the Utusan Zaman was in the streets on 5 November 1939.
Earlier Yusof was much aware that the newspaper they had imagined would need a first-rate editor, without which there would be no expertise and competency. Without it, Yusof would not seek funding. He approached Abdul Rahim Kajai, at that time with Warta Malaya in Singapura. Kajai agreed.
The initial capital was 2,000 dollars. Another 10,500 dollars were to be raised within the
next three months to comply with company regulations. In The Origins of Malay
Nationalism, Roff described the many weeks of share pushing by the supporters of the
scheme. Every Friday was spent travelling to all over southern Johore and Singapura talking to mosque congregations after Jumaat prayers. According to Yusof, he visited more than 30 kampungs, addressing more than 5,000 people. Meanwhile, Daud went to Kuala Lumpur to enlist support there, though not with great success. Pak Sako, then a writer with Warta Malaya, toured Pahang and the east coast states. He later wrote a brilliant series of articles describing Malay life there for Utusan Melayu in May and June 1939.
It was said that some 400 Malays, many of them taxi drivers, hawkers and small farmers –
had brought the shares in the company. The movable Jawi type was bought in Hong Kong.
Yusof went to England to acquire a printing press. Clerical, printing and editorial staff were
engaged. Among the journalists were Yusof himself, Ishak and Zainal Abidin bin Haji Alias
(Zabha) who remained until 1960. All were from Warta Malaya.
Embok later wrote that Utusan Melayu was presented to the public as a 'purely' Malay
enterprise (meaning no intervention from the Arabs and Jawi Peranakan) with ideas,
composition and production entirely in Malay hands. Like early Minangkabau journalism
before World War II, "progress" (Kemajuan) was much addressed in its pages. The Arab-
owned Warta Malaya had levelled accusations against Utusan Melayu as dangerously Kaum
Muda, and "out to subvert Islam."
It was a bitter first few months. Competition of Warta Malaya and Lembaga Melayu were
fierce. It was a newspaper with a cause. By late 1939, it was selling over 1,000 copies daily. In June of 1939, a reader's letter saw the newspaper as "the first real sign of a national Malay movement." Utusan Melayu established Malay journalism in Malaysia, with Singapura as its hub. It resonated a vibrancy of identity and liberal attitudes, each accommodating the other.
That was the world of Yusof Ishak. On 5 May 2017, I was asked to speak on "Singapore as
Abode of Early Malay Journalism: Yusof Ishak and Nationhood," and launch a pictorial
volume on Yusof Ishak published by ISEAS-Yusof Ishak Institute. I said that Singapura was
destined to be the site for a vibrant Malay publishing and a centre for the Archipelago's
intellectual community. It was a collusion of cultural geography, colonialism, and the
maritime with newspapers and journalism. After World War II, Yusof Ishak was dragged
into the fateful interplay of history, geography and nationhood.
Yusof had a pioneering role in many aspects of journalism in late colonialism and in the early nation building process in Malaysia and Singapore. His principles as a journalist, however, did not allow him to continue running the newspaper. UMNO, the dominant party in Malaya at that time took over Utusan Melayu in May 1959. Yusof left journalism and his own newspaper. A few months later he became the Yang Dipertuan Negara Singapura. His
journalistic ethos never came back.
Langgani saluran Telegram kami untuk dapatkan berita-berita yang terkini.